A pregnant woman can afford to be stylish during her pregnancy. Even when pregnant and even though her body is changing day by day, a woman can still be fashionable, dress well and perfectly. The mother-to-be is spoilt for choice.
Essential maternity clothes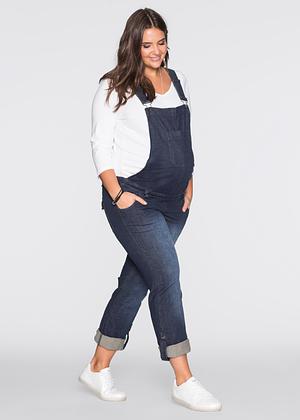 A pair of jeans or a maternity pants with an elastic material and a band that fits over the belly, to adapt as the pregnancy progresses. High-waisted leggings can also be worn during your nine months of pregnancy
Pregnancy dresses trendy for pregnant women: they are very practical to dress whatever the season, and perfectly highlight your shape as a mother-to-be
Pregnancy tops specially designed for pregnant women. Choose T-shirts, blouses or sweaters that are wide around the belly, which will enhance your style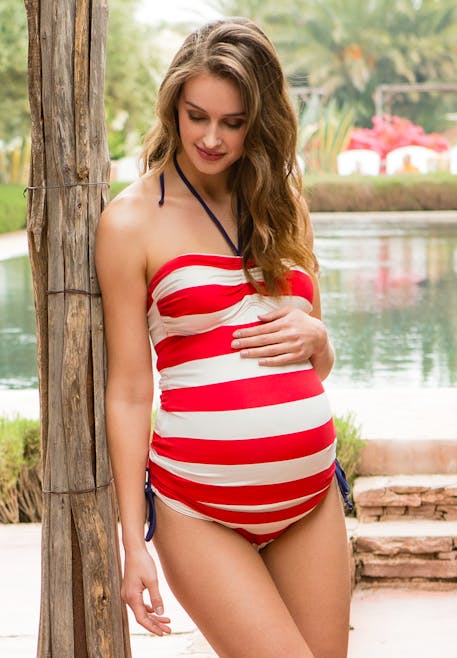 In summer, think of the swimsuit too to show off your beautiful curves at the beach
Adapt your lingerie to your weight gain during pregnancy, as well as to the size of your breasts which are getting bigger. Also consider a nursing bra, which can be very practical while still looking good!
When to wear maternity clothes?
During the first 3 months of pregnancy, your body shape does not change much. The belly becomes slightly rounder, but it does not require any particular clothing adaptation: your usual clothes will often be sufficient.
However, the breasts are already beginning to change. Buying a maternity bra soon becomes essential. Choose models with wide straps without underwiring that support your breasts without compressing them. In order not to make a mistake when choosing a size, don't hesitate to choose a cup size larger: the aim is, above all, to feel perfectly comfortable
What clothes to choose for the second trimester?
Second trimester! That's it, your belly is getting rounder and your shape is blossoming! It's time to add some maternity clothes to your wardrobe.
To choose them well, make sure that they do not tighten your belly: if you feel the slightest discomfort, do not hesitate to select a size above.
For the third trimester, opt for ultra-comfortable maternity clothes
It is during the third trimester that the small inconveniences of pregnancy will be felt the most. It is therefore essential to choose maternity clothes in which you feel perfectly comfortable.
To relieve heavy legs, avoid tight trousers and shorts as much as possible. When it comes to fabrics, opt for comfortable textiles that let the skin breathe and do not cut off circulation: cotton, cashmere, natural fibres, linen, wool or even silk...
Many brands offer a selection of clothes and articles dedicated to the pregnant woman
- Specialized stores for pregnant women such as Seraphine, Strawberry Envy, Emoi Emoi, 1 and 1 make 3 or even Joly Bump (the sustainable clothing brand)
- The maternity collections of ready-to-wear brands such as Gap Maternity, Orchestra, Vertbaudet, BonPrix, Asos Maternity, Mango, Gémo or even H&M Mamma
- Maternity wear rental brands as Taylorbox, the hidden ones or even Nid'Anges The advantages of renting are that you can enjoy yourself at low prices, you can dare all styles by changing clothes every month, you save space in your closets and you adopt an eco-responsible behavior ..
Pregnancy is nine months of love and exchange with your baby, enjoy it, take care of yourself, you are beautiful!